Tonga is a little-known nation but the fact is that it has 170 islands, five island groups and hundreds of attractions and activities. So where do you begin to whittle down the things that you should do in Tonga? Well, a good place to start is with this list of must-dos in Tonga listing The Kindom's stand-out experiences. From here, you will be linked to more must-dos in the island group you're visiting, as well as more information on the top experiences in Tonga.
THE LITTLE KNOWN PARADISE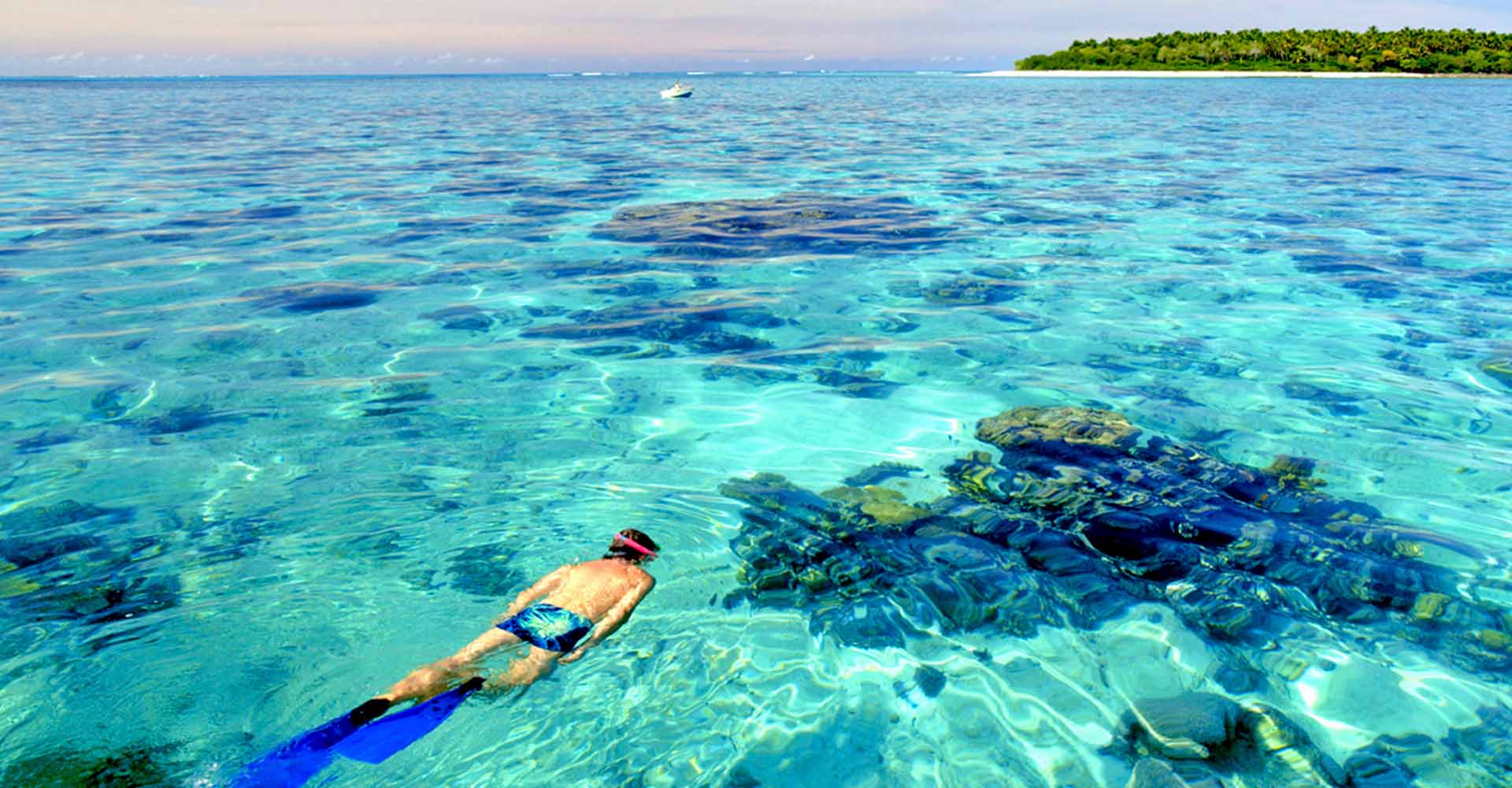 A popular activity in the Kingdom on Tonga is snorkelling, it's easy to do for all age groups. No complicated gear on your back, just a snorkel, some flippers and away you go.
Tonga is renowed for crystal clear waters, a huge variety of tropical fish species and coral.
For first time snorkellers there are plenty of guides around to assist you. The water temperature is always very pleasant, you don't even need a wet suit.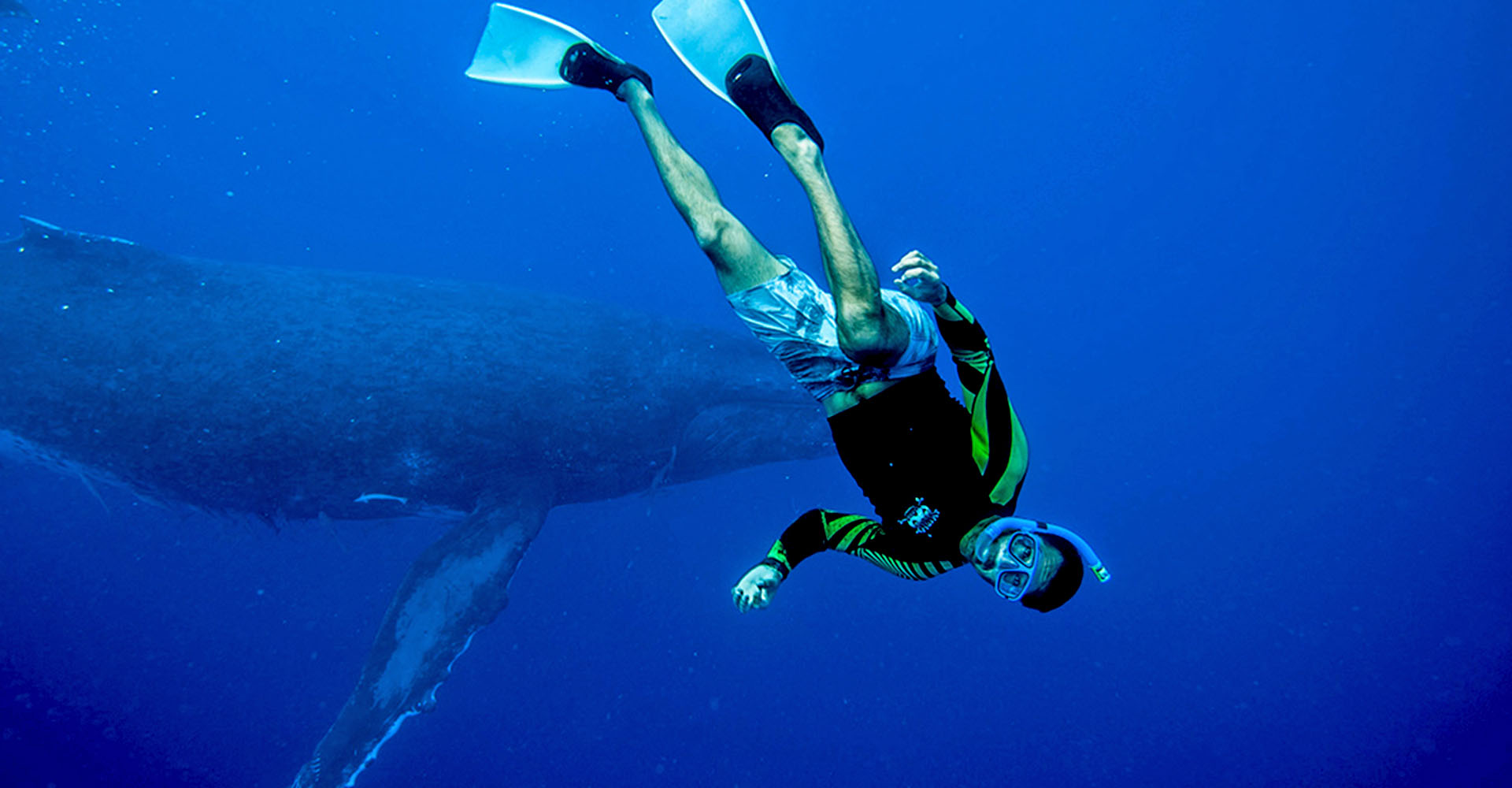 Holiday makers are not the only ones to return to Tonga's shores on a regular basis. After a long journey north from the icy krill-laden depths of Antarctica, southern humpback whales take shelter in the tropical reef-protected waters of Tonga to give birth to their young.
The arrival of the whales from July to October completes a remarkable cycle, as the new calves return to where they were conceived 11 months earlier. The high number of whales visiting Tongan waters at this time of year means there are plenty of opportunities to see and swim with them.
Tonga is one of the few places in the world where you can still swim with the whales. As most of the whales are mothers with calves, our operators take great care not to intrude too heavily on these wild animals.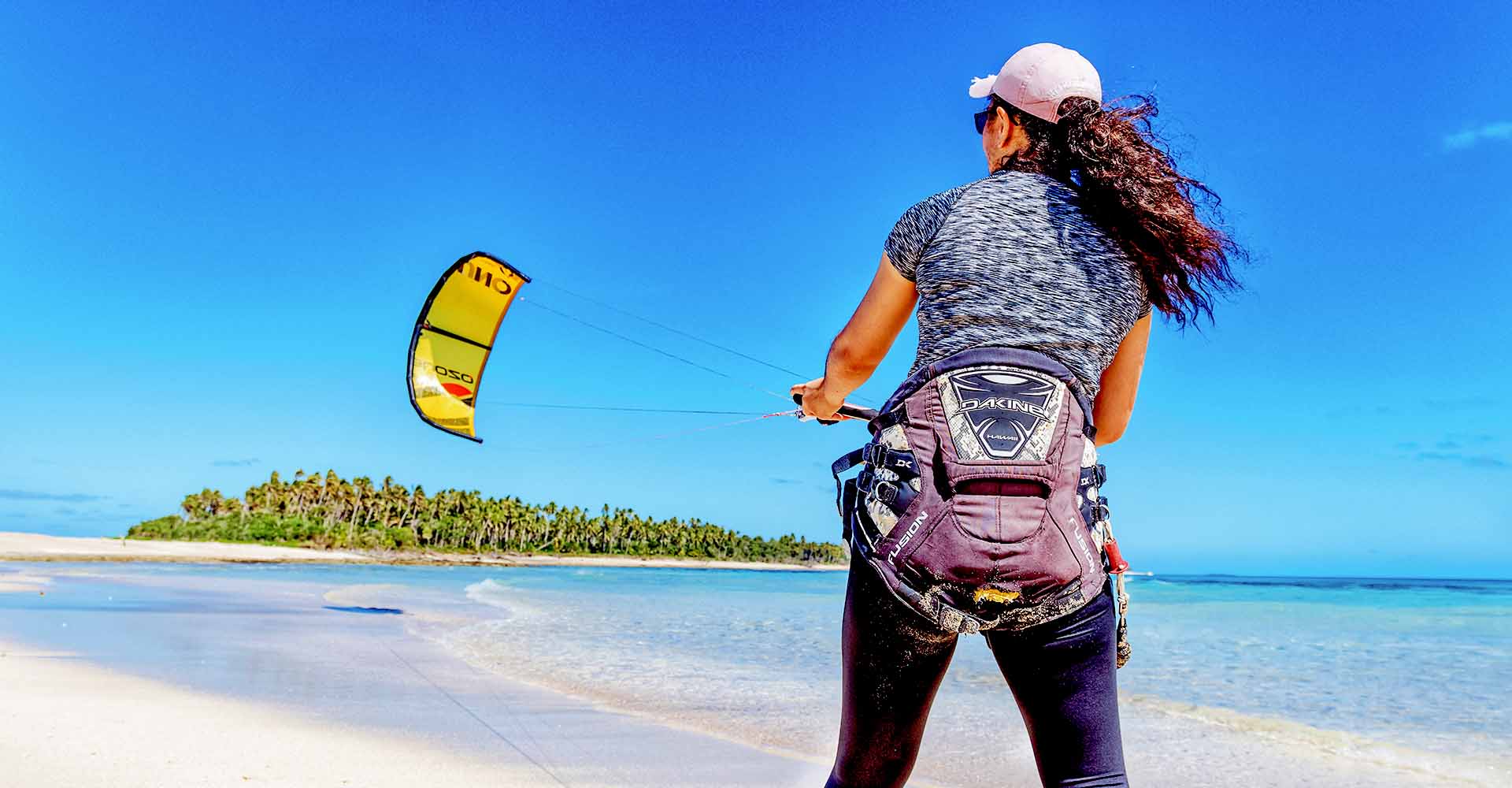 Shallow, warm, uncrowded lagoons coupled with steady, dependable trade winds make Tonga a paradise for the exhilarating sport of  kitesurfing. This sport offers a great opportunity for the more adventurous traveller to explore the warm waters and stunning coastlines of Tonga in an entirely different way. Simply enjoy skimming across the clear island waters, or try getting airborne if you're seeking a real adrenaline rush. Take the chance to experience this unique sport in some of Tonga's most remote and beautiful environments.